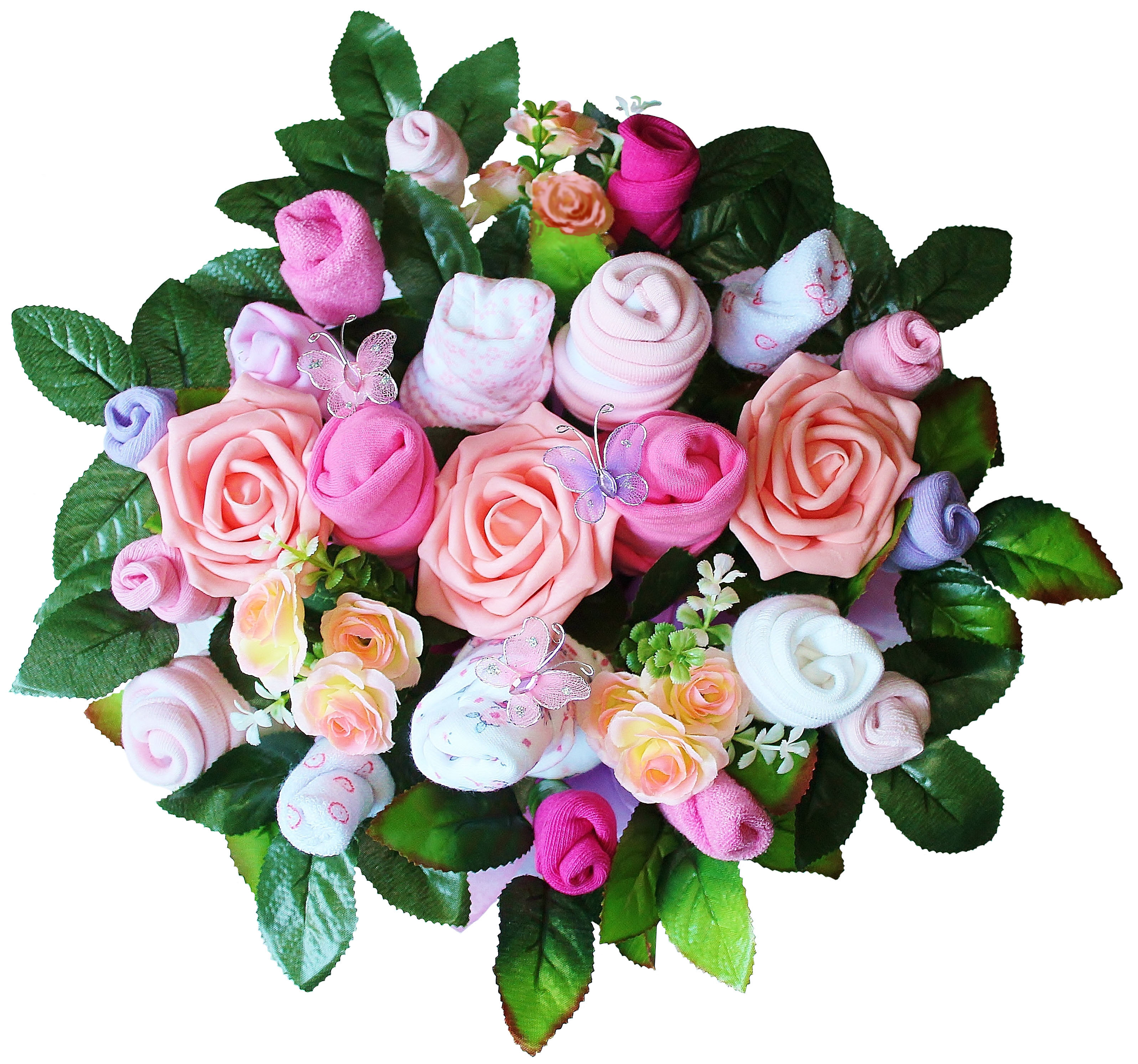 Beautiful Baby Clothes Bouquet for a Girl
£ 44.50
Surprise the new or expectant parents with this gorgeous baby clothes bouquet, full of lovely carefully selected baby items. Our beautiful big bouquet comes in a pink theme making it the perfect '2 in 1' gift for the expectant parents – Flowers and baby clothes! The bouquet is lovingly assembled with flowers and foliage and presented in a color matching vase with a beautiful big pink bow! How delighted the recipient will be upon receiving this beautiful baby gift.
'Occasions for All' baby gifts are put together by us in the UK with love, care and attention to every detail! We pride ourselves in making the very best and on making sure you are 100% happy with your gift. Each bouquet is hand made from baby clothing all rolled into the shape of rose buds to make a beautiful bouquet. A gorgeous gift to give a new mum even in hospital where fresh flowers are not allowed! The Bouquet will be gift wrapped in cellophane and ribbons before being securely packaged and boxed.

Consists of:
4 Baby Bodysuits,
2 Hats,
2 Bibs,
4 pairs of socks,
4 Washcloths
Free gift tag and cardette included. Sentiments can be added at checkout or message us after purchase.
If you are personally delivering the bouquet, then a free kraft brown paper gift bag will also be included.
Please Note: Prints, styles or colours may vary from photographed.