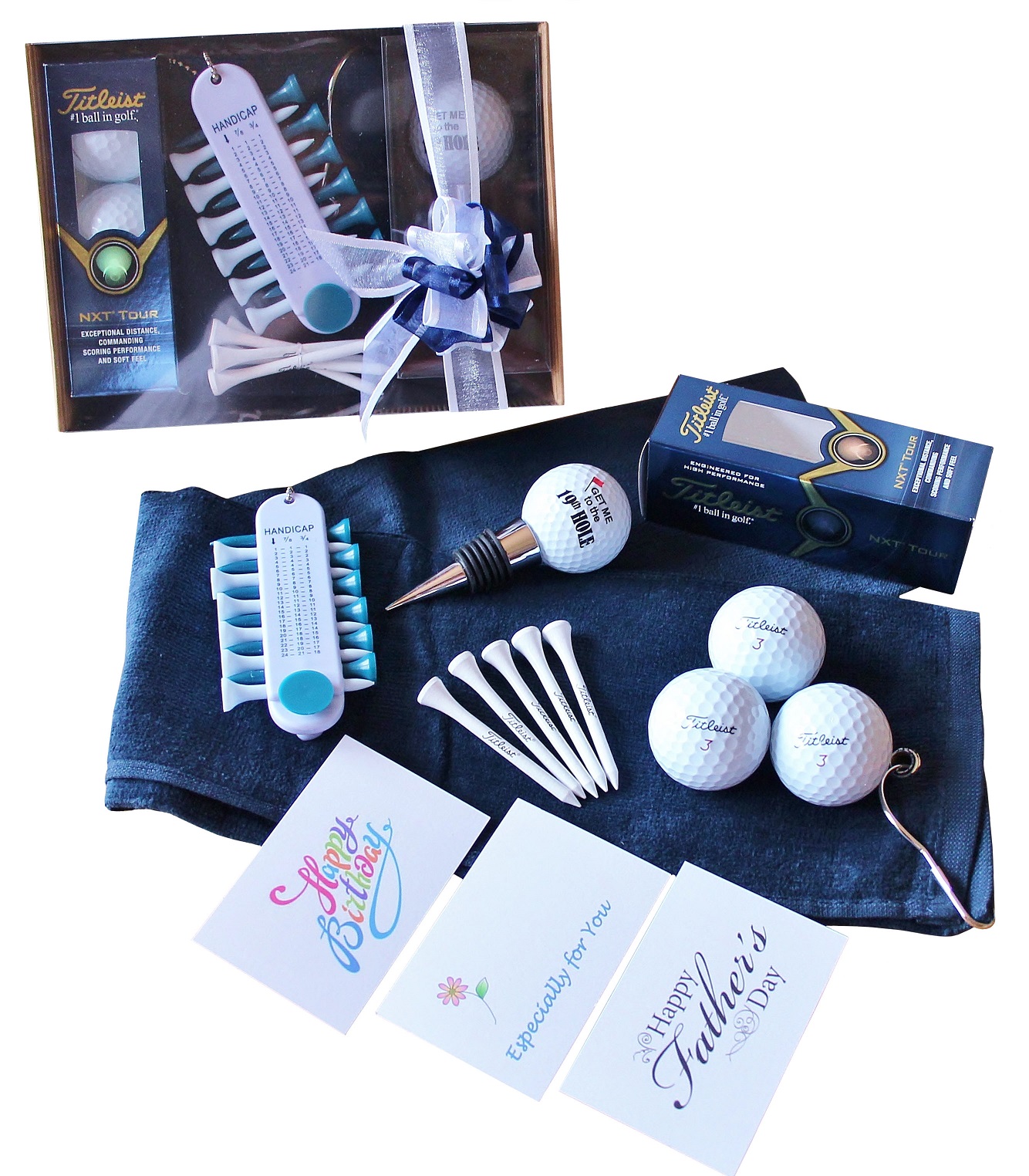 Golfers Gift Set - Blue
£ 38.99
Would you like this Gift Wrapped? Yes/No ?
Great gift for the Golfer in your life. Highly rated Titleist NXT Tour Golf Balls and Tee's along with other essential items to make this the present they will Love!
Consists of:
Titleist NXT Tour Golf Balls x 3 (Boxed),
Titleist golf tees – Pro V Tee's x 5,
Touch golf tri-fold towel with carabiner – Navy,
Golf ball wine stopper – 'Get me to the 19th hole',
Golf tee holder with pencil-12 tees-score card and chain.
All lovingly put together with shredded paper and sealed up with a complimenting blue bow.
Free gift tag included. Just message the seller at checkout to have your sentiments added to the Gift tag.
Please Note: Prints, styles or colours may vary from photographed.