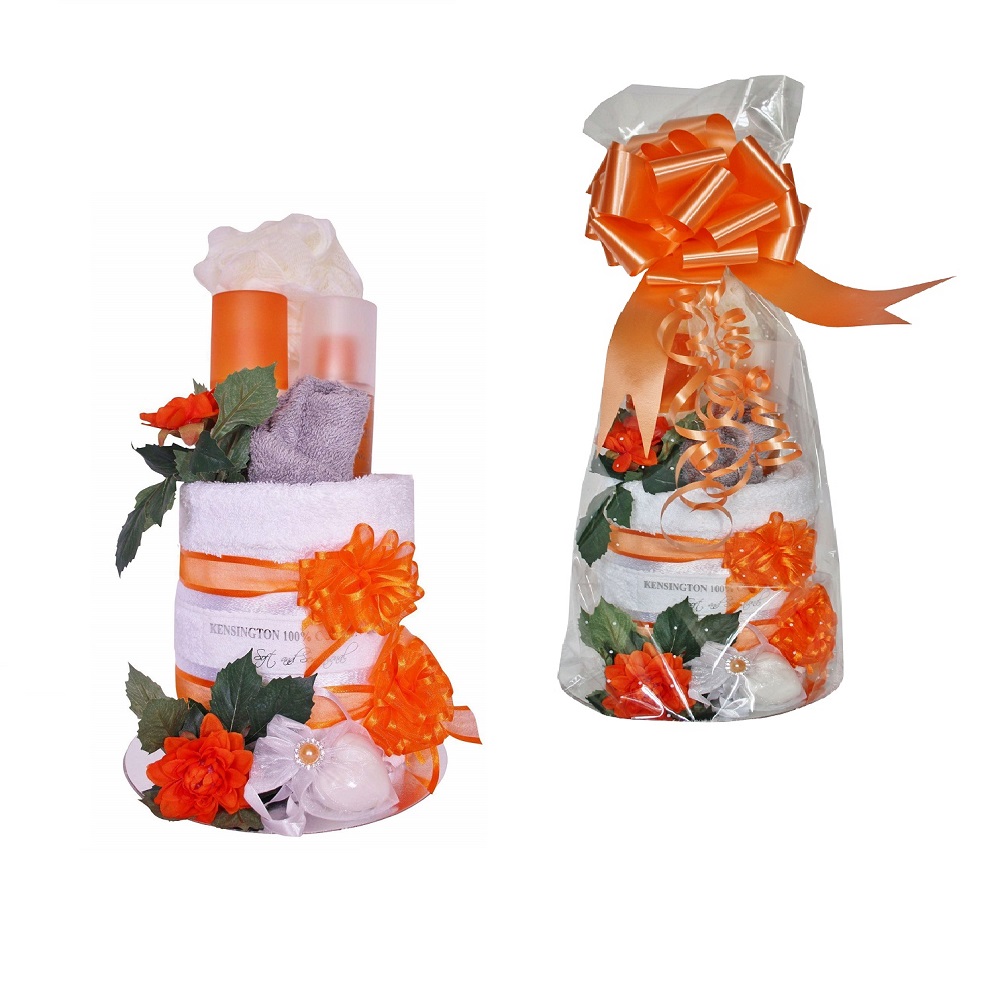 Pamper Wrap - 'Sanctuary Spa'
£ 39.50
Only 4 remaining
This luxurious pamper gift is sure to bring a smile. Beautifully assembled with an orange theme. It's coordinating orange flowers and orange organza ribbons are sure to delight the eye.
The gift consists of:
Sanctuary Spa, Foaming Creamy Bath Soak - 250ml,
Sanctuary Spa, Cleansing Burst Body Wash - 250ml,
100% cotton super soft white hand towel,
100% cotton super soft grey face cloth,
Sanctuary Spa body polisher,
Bespoke heart shaped soap in a white diamanté embellished organza drawstring bag.
Complimentary gift tag included. Sentiments can be added at checkout.

Lovingly put together with orange organza ribbons and coordinating keepsake blooms, cellophane and a big complimenting orange bow!
Prefer to send straight to your recipient - Just send us their full name, address, and postcode, along with a message for the gift tag & we'll take care of the rest. :)
Please Note: Prints, styles or colours may vary from photograph.