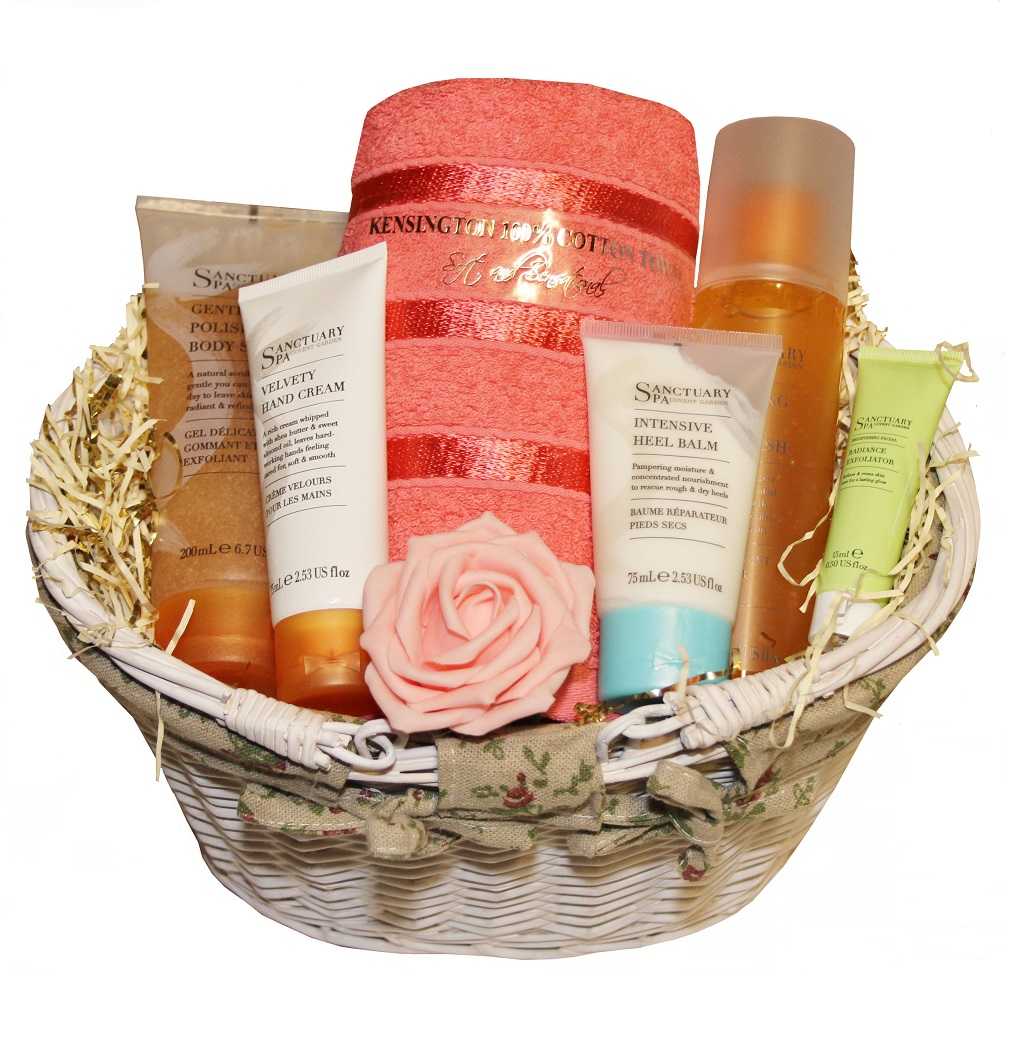 Sanctuary Spa Delight
£ 49.99
Only 1 remaining
A real luxury gift for that special lady in your life. This Pampering basket full of gorgeous Sanctuary Spa products will show her just how special she is.
Basket consists of:
Sanctuary Spa Cleansing Burst Body Wash 250ml,
Sanctuary Spa Gentle Polish Body Scrub 200ml,
Sanctuary Spa Velvety Hand Cream 75ml,
Sanctuary Spa Intensive Heel Balm 75ml,
Sanctuary Spa Radiance Exfoliator 15ml,
100% Supersoft cotton hand towel in peach,
Beautiful rose keepsake bloom.
Gorgeous lined 'Country Kitchen' wicker basket with folding handles 30x20x17cm - perfect for those special items or handy use around the home.
A gift that will truly delight any recipient.
Free gift tag included. Sentiments can be added at checkout or message us after purchase and also included will be a FREE RED WOODEN ROSE WITH EVERY ORDER
Please Note: Prints, styles or colours may vary from photographed.