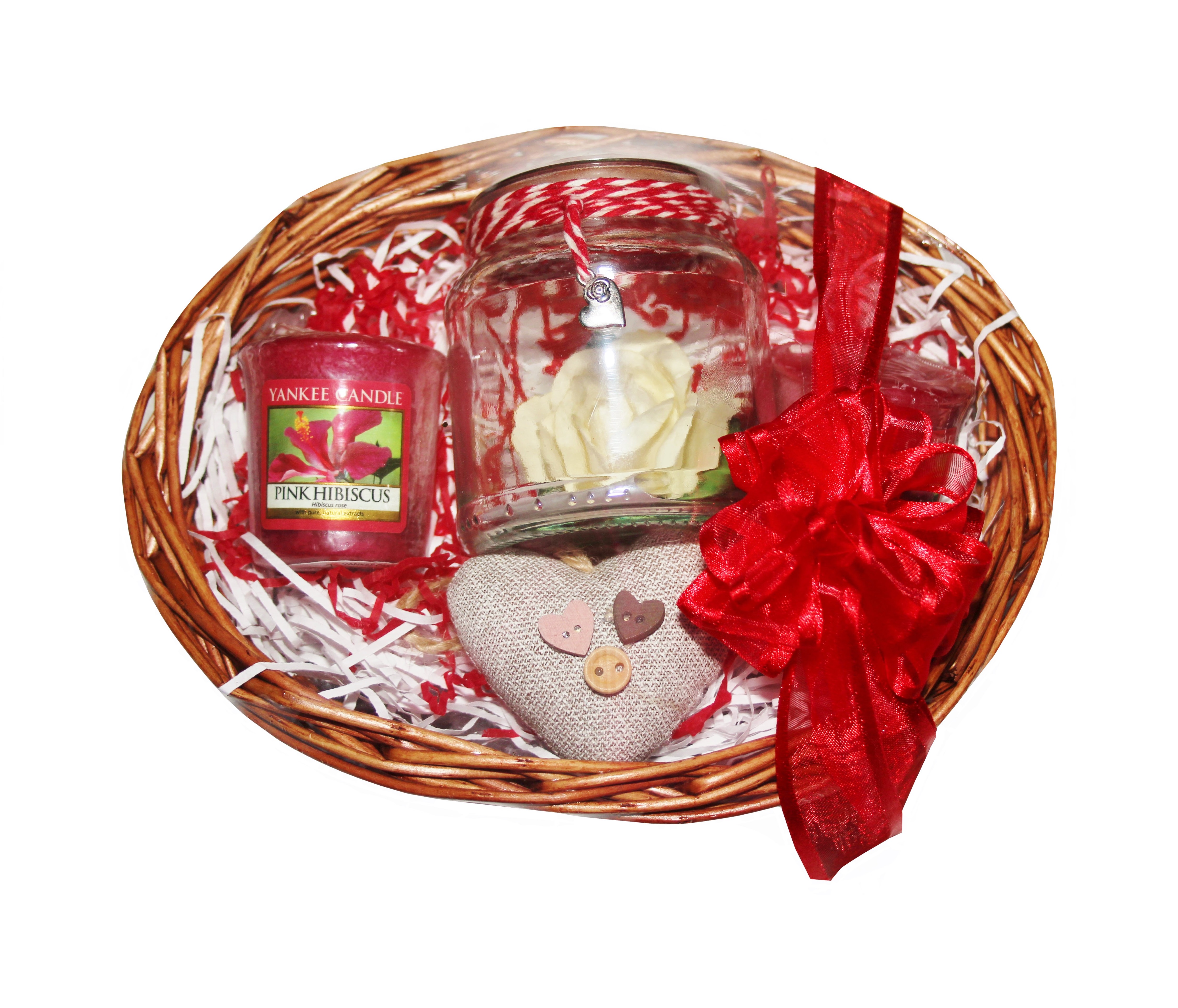 'Small Favours' Gift Basket
£ 21.50
Would you like this gift wrapped?
A delightful gift.

Consists of:
A bespoke 'Occasions for All' candle holder with a rose embellished silver effect dangling heart.
Two Yankee Candles Votives in 'Pink Hibiscus' scent,
A keepsake bloom,
A soft keepsake hanging heart,
Complimentary gift tag included.

Lovingly packaged for you in an oval stained wicker basket, lying amongst white and red shred, covered in cellophane and beautifully completed with a complimenting red ribbon and bow.

Just message us to have your sentiments added to the gift tag.