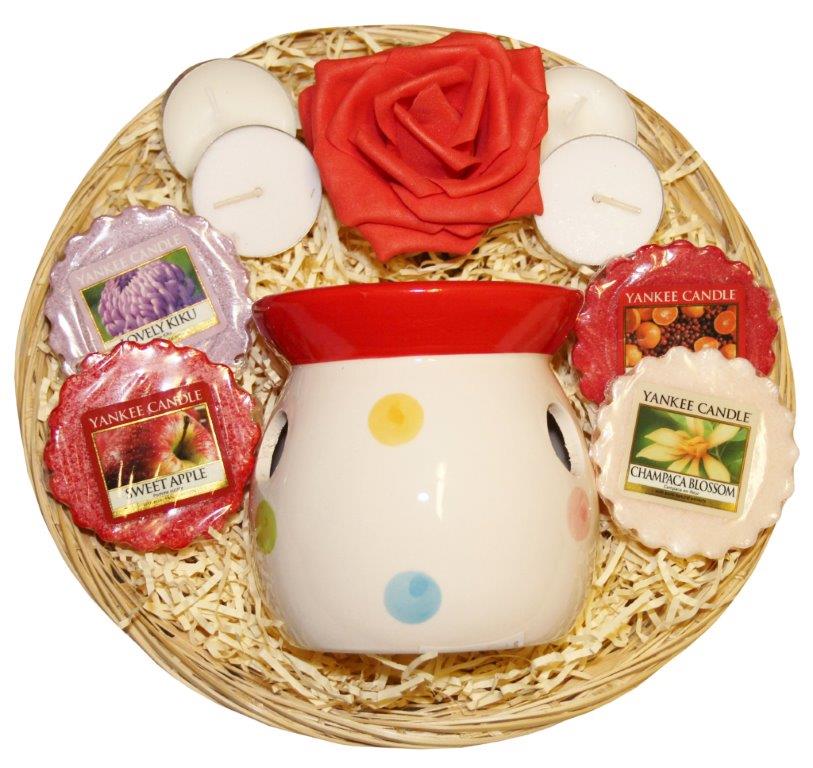 Yankee Candle & Red Burner Gift Basket
£ 20.99
Would you like this gift-wrapped? Yes/No?
Everything you need to begin using straight away and fill your home with delightful scents and then continue to use through-out the year with your favourite scented candle wax tart melts.
Consists of:
Lovely Red topped, multi coloured Candle Burner,
4 x Yankee Candle wax tart melts in 'Lovely Kiku', 'Champaca Blossom', 'Sweet Apple' and 'Mandarin Cranberry',
Four tea light candles,
A decorative red keepsake Bloom,
A round bamboo basket - perfect for storing essential items
All lovingly put together with cellophane, shredded paper and sealed up with a complimenting red bow.
Free gift tag included. (Sentiments can be added at checkout or message us after purchase)
Please Note: Prints, styles or colours may vary from photographed.