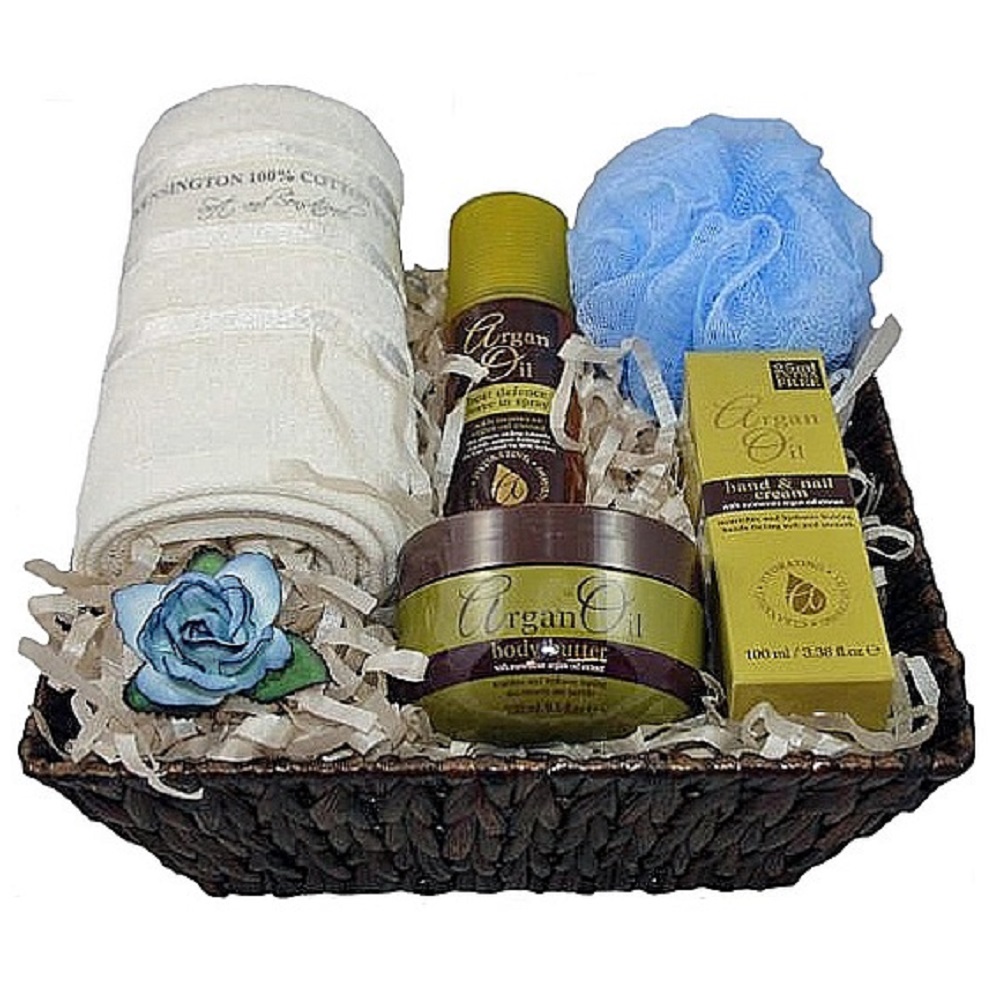 Argan Oil Gift Basket, No 2
£28.50
Only 1 remaining
Would you like this gift-wrapped?
A lovely assortment of 'Argan Oil' products, this gift is sure to delight. Often called 'liquid gold', argan oil is an organic product extracted from the kernels of the Argan Tree, which is native to Morocco. It is extremely rich in beneficial nutrients & its properties make it particularly beneficial for the hair and skin.*

The gift will be beautifully assembled with a blue rose and blue bow to delight the eye.
The Gift Consists of:
Brown dyed square bulrush tray,

Argan Oil hand & nail cream - 100ml,

Argan Oil body butter - 250ml,

Argan Oil heat defence leave in spray - 150ml,

100% Super soft cotton hand towel,

Luxury blue bath/shower puff,

Blue keepsake bloom,

Complimentary Gift tag included. Just message us to have your sentiments added.
All lovingly put together with cellophane, tissue paper, shredded paper and sealed up with a big complimenting blue bow and a keepsake bloom! A gift that will truly delight any recipient.
Can be sent directly to the recipient.
Please Note: Prints, styles or colours may vary from photograph.


* http://arganoilworld.com.au/10-argan-oil-benefits-for-hair-and-skin/